A lot of Direction Love & Affection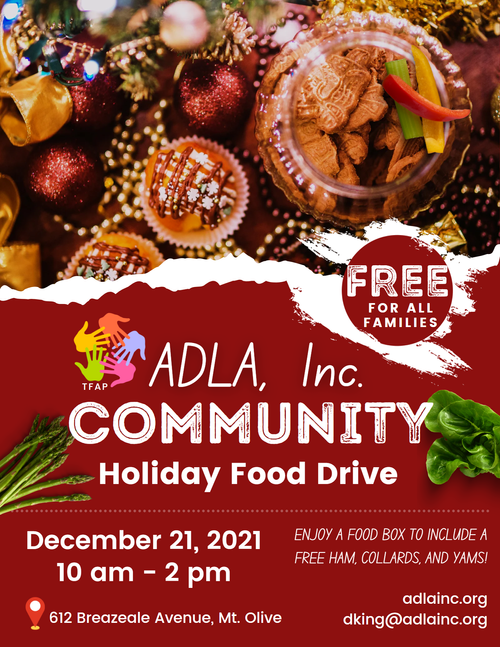 ADLA, Inc. is a registered 501(c)(3) private non-profit community development corporation designed with the hardest to serve in mind. since 2003, ADLA has been dedicated to producing positive outcomes for adolescents and their conjoining families in Wayne county and surrounding areas. 
ADLA, Inc. will open its doors to all youth in Wayne County and surrounding areas. Due to the lack of community resources in these areas, we intend to create programs that will bridge the achievement and unemployment gaps between disadvantaged students and their peers. 
"

"Poverty was always close to me," King said. "You're trained and groomed that you have to help each other. It's been in my DNA all my life, to put it mildly. Too often when we see programs, a lot of people make it about themselves. I'm modest because I want my work to speak for itself and know that God is pleased with it."" - Danny King
Covid 19 Support Services Helping Our Communities In Need